3D Lenticular Playing Cards
3D lenticular playing card, a deck of 52 cards comes with individual 2 motion flip effects. Can features an attractive animal design that looks like a dog, a cat and seasonal designs of a snowman and the Santa Claus. This interesting 3D lenticular playing card is suitable as a gift or a promotional item.
Specifications:
2 different technical designs for 3D lenticular playing card.


With 7 layers, the card comes from big size to small size.

Dimension: 8.8cm × 6.3 cm

Material: PET 0.32 mm


Customization are welcome. MOQ 500 decks.
Dog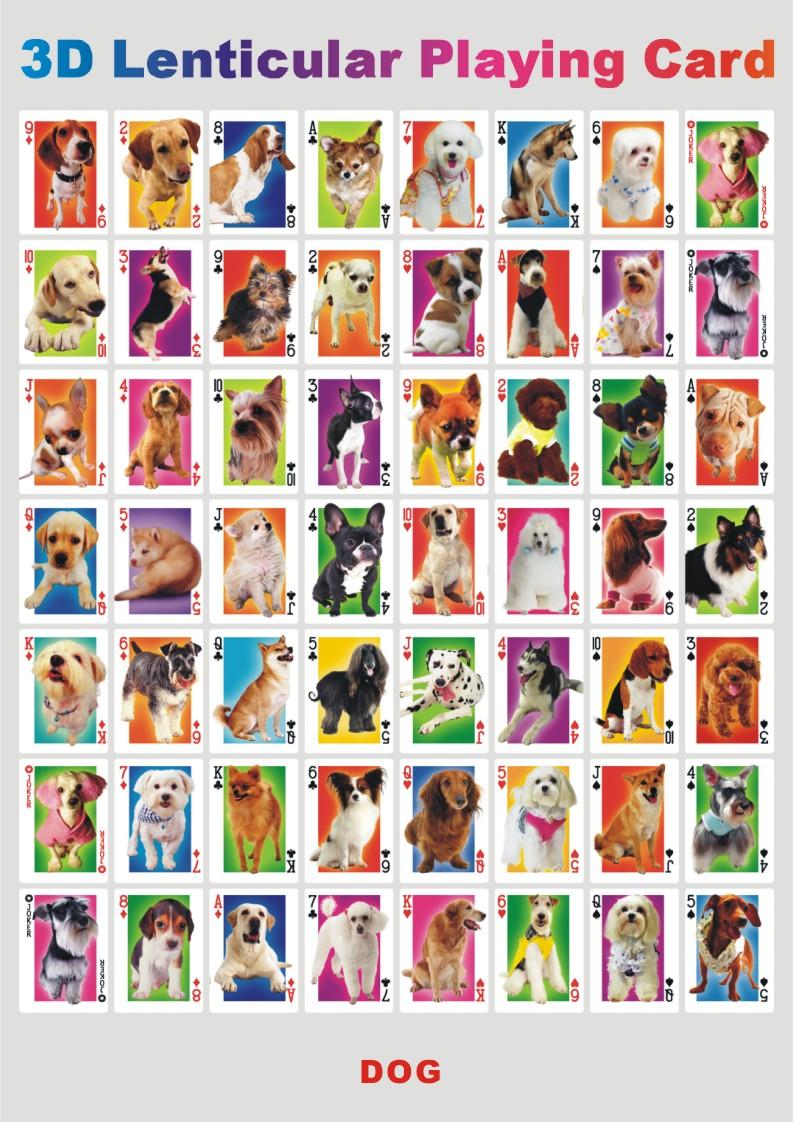 Cat
Animal
Sea World
Butterfly
Christmas